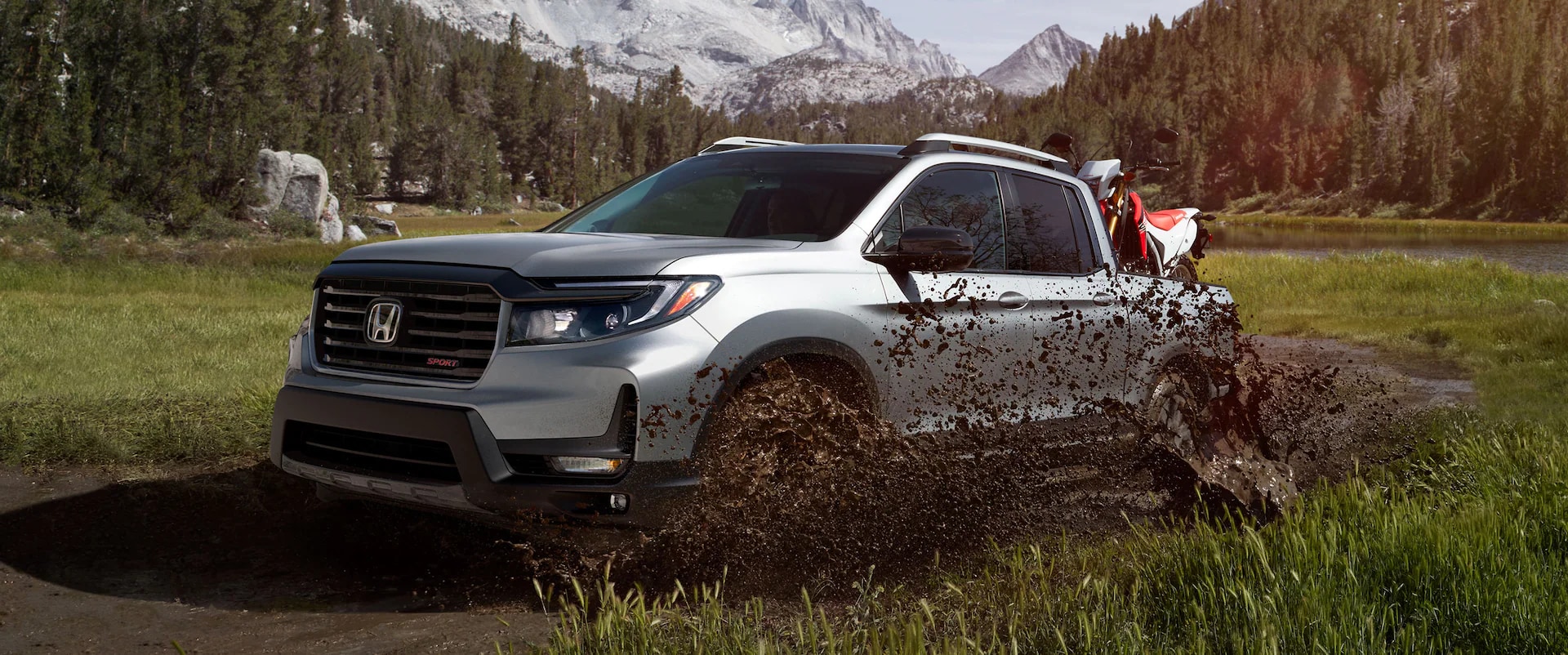 Drivers looking for a new pickup truck can find various updated options that offer the latest power, technology, and features. The 2022 Honda Ridgeline and Toyota Tacoma are two of the most popular pickups. While these vehicles share a few similarities, understanding their unique features and designs can help you determine which truck represents the best fit for you.
Our team at Apple Honda of York has compared these two pickup trucks to help you evaluate how their various components work for you.
2022 Honda Ridgeline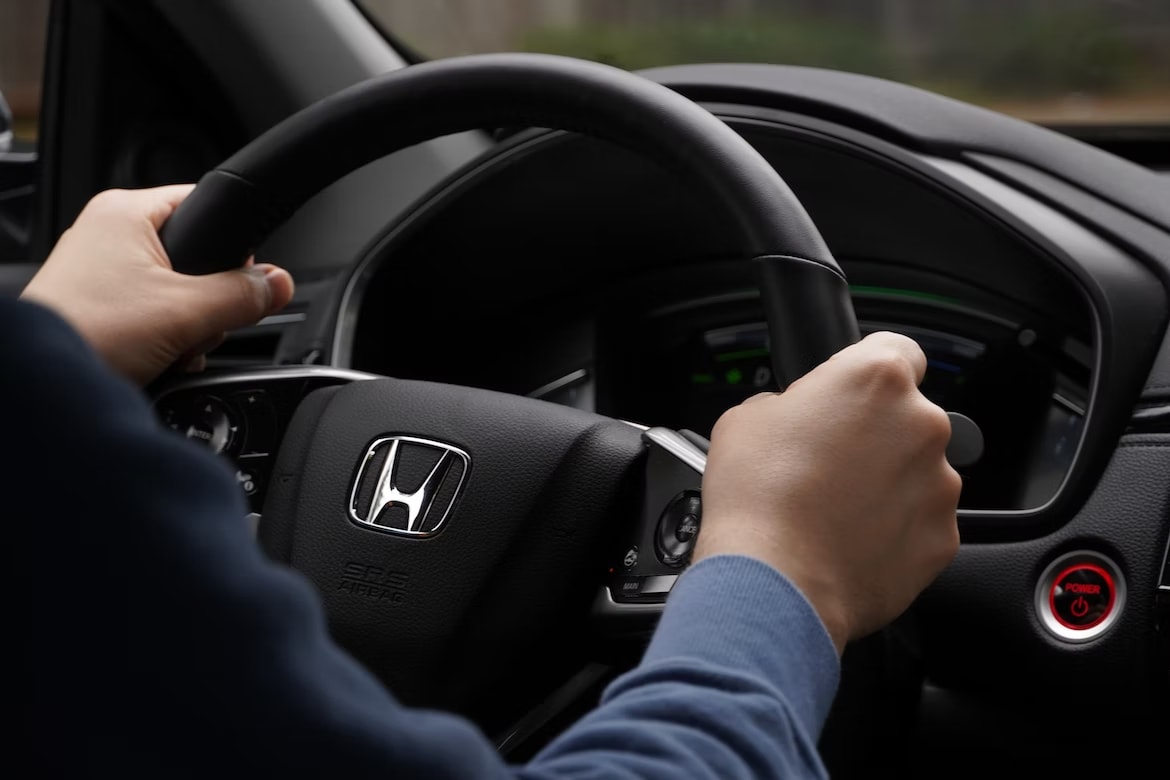 Image by vetrovosk is licensed by Unsplash
Honda trucks continue to offer customers the reliability and reputation of Honda parts and manufacturing. The 2022 Honda Ridgeline follows that tradition, offering a midsize pickup with a powerful engine and upgraded safety and technology features. You can explore the amenities and advantages of the Honda Ridgeline to see how it stands out from other pickups and determine whether it meets your needs.
Trim Levels
The 2022 Honda Ridgeline offers four trim levels with different designs, features, and technologies: the Ridgeline Sport, RTL, RTL-E, and Black Edition. Each trim level offers various enhanced safety, design, and power technologies.
Price
The exact price of your 2022 Honda Ridgeline varies depending on the trim and add-ons you select. The starting MSRP for the base-level Sport trim is $38,140. The high-end Black Edition trim is the most expensive option in the lineup, with a starting MSRP of $45,570. The RTL has a starting MSRP of $41,120, and the RTL-E starts at an MSRP of $44,070.
Fuel efficiency
All trim levels for the 2022 Ridgeline feature a 19.5-gallon fuel tank. The vehicle's engine and design work together to produce an EPA-estimated fuel efficiency of 18 mpg in the city and 24 mpg on the highway.
Performance
The Honda Ridgeline delivers the power and capacity customers expect from a midsize pickup. The 2022 model hosts a 3.5-liter V-6 engine with 280 horsepower and 262 lb-ft of torque. Those looking for a vehicle to haul and tow their supplies, equipment, or trailers will find the Ridgeline more than capable of meeting their needs, with a maximum towing capacity of 5,000 pounds and a payload rating of 1,596 pounds.
Safety
The 2022 Ridgeline provides the power for your work, towing, and hauling needs and features multiple technologies and systems that enhance the vehicle's safety for you, your passengers, and others on the road. Special safety programs in the Ridgeline are a collision mitigation braking system, road departure mitigation, adaptive cruise control, and a multi-angle rearview camera. Most trim levels also include a blind-spot detection system and parking sensors.
Infotainment
Drivers of the 2022 Honda Ridgeline enjoy an 8-inch touch screen and audio display, which includes connectivity and settings for standard Bluetooth, Android Auto, Apple CarPlay, and satellite radio. You can add integrated navigation technologies and additional speakers or subwoofers on some trim levels to enhance your experience.
2022 Toyota Tacoma
The Toyota Tacoma has been a solid midsize truck for years. The 2022 lineup adds further advantages and amenities for drivers interested in a midsize pickup. Here, we've outlined some of the specifications and systems of the 2022 Tacoma to see how it compares to the Honda Ridgeline.
Price
Pricing for the 2022 Toyota Tacoma varies depending on your selected trim level, add-ons, and financing plans. The starting MSRP for the base-model SR trim is $33,415. The most expensive trim — the Limited — has a starting MSRP of $42,980, and the midrange TRD Off-Road trim has a starting MSRP of $38,305.
Trim Levels
The 2022 Toyota Tacoma lineup has three trim levels: the SR, TDR Off-Road, and Limited. Each trim level offers various upgrades, systems, and accessories so buyers can find a truck that meets their needs.
Fuel efficiency
The 2022 Tacoma isn't quite as efficient as the Honda Ridgeline. Tacoma's engine and design include an EPA-estimated mileage of 18 mpg in the city and 22 mpg on the highway.
Performance
All the 2022 Tacoma trims feature a 3.5-liter V-6 engine with direct injection. This engine produces 278 horsepower and an overall 265 lb-ft of torque. The Tacoma also operates on a six-speed ECT-i automatic transmission. The 2022 Tacoma offers improved performance compared with past models, with a maximum towing capacity of 6,400 pounds and a payload rating of 1,155 pounds.
Safety
Notable safety features on the 2022 Tacoma include the Toyota Safety Sense package, Star Safety System, engine immobilizer, blind-spot detection alerts, and rear parking assist. These features are available for most trim levels and help promote careful driving and overall safety.
Infotainment
The infotainment systems in the 2022 Tacoma include a 7-inch screen in the SR trim and a slightly larger 8-inch display for the TRD Off-Road and Limited trim options. Both audio presentations provide connectivity for Android Auto, Apple CarPlay, satellite radio, and standard Bluetooth connections. Tacoma also offers Amazon Alexa connectivity for hands-free calls, texts, and controls. The six-speaker sound system provides ample volume and quality for a luxurious driver experience.
Shop at Apple Honda of York
Our dealership and team at Apple Honda of York, located in York, Pennsylvania, can help you find a Honda Ridgeline with the power and performance you desire. Ask our knowledgeable team about the benefits and features of a Honda model while shopping from our inventory of vehicles. After purchasing your car, you can enjoy continued access to the Apple Honda service center, parts department, and finance office to answer your questions and help you preserve the value and safety of your vehicle.
When choosing a new car or pickup truck, the number of options available can sometimes be overwhelming. However, if you need a midsize pickup, the 2022 Honda Ridgeline is the clear choice over the 2022 Toyota Tacoma in almost every way. Contact us or visit Apple Honda of York today, and our friendly team of sales representatives will help you compare your options to find the right truck for you.