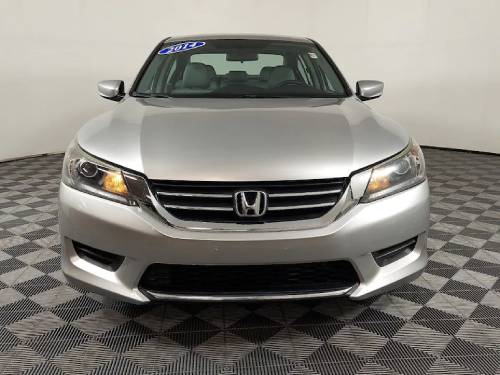 2014 Honda Accord
No one wants to invest in a used vehicle only to experience breakdown after breakdown, which can be inconvenient, unsafe, and costly. Fortunately, Honda vehicles have a reputation for being dependable, long-lasting, and inexpensive to maintain. Whether you're shopping for a new-to-you vehicle for your busy family or planning to invest in an affordable used car for your teen driver to learn on, a used Honda could be worth exploring. Read on for Apple Honda of York's guide to the most reliable used Hondas under $15K.
2006-2011 Honda Civic
There's a reason the Honda Civic is one of the most popular sedans around. It's famous for being practical, versatile, and long-lasting and is recommended for single commuters and families alike. According to AutoList, the 2012 edition of Honda's beloved compact sedan is one of the most dependable vehicles on the used car market. Fresh off Honda's 2012 redesign, the 2012 model ranked top among its class and continues to delight customers. Others, such as Red Mountain Funding, praise the Civic's reliability but recommend models from 2006 to 2011 — before the redesign.
Though its exact gas mileage varies between trims and years, the Honda Civic offers impressive fuel economy. The 2012 model, for example, achieves 28 mpg in the city and 38 mpg on the highway for a combined 31 mpg. While pricing can vary depending on the model's condition, age, and features, among other factors, it's possible to find used Honda Civics for less than $10K. This, combined with great fuel economy and high-quality manufacturing that help you save on maintenance costs, makes the Civic a great pick for budget-conscious shoppers.
2013 Honda Accord
MotorBiscuit recommends the Honda Accord for used car buyers wanting a sedan with a little more space. This midsize sedan is a reliable choice for young drivers, couples, or small families. Though most generations of the Accord fare well with customers, models from 2013 and later seem to have the fewest complaints and recurring mechanical issues. Newer models of the Accord are functional, smooth, and safe. AutoList also recommends the 2013 model, celebrating its updated cabin and responsive handling.
The Honda Accord also has some of the lowest long-term maintenance costs, making it a dependable investment. RepairPal ranks it first out of 24 vehicles in its class for reliability, noting the infrequency of unexpected repairs and the relatively low severity of most issues. Between its high-quality engineering, modern styling, and low price tag, a gently used Honda Accord is a smart investment for anyone in the market for a roomy sedan.
1993-2000 Honda Prelude
If you have vintage sensibilities and want a taste of a classic Honda sports coupe of yesteryear, consider a Honda Prelude from between 1993 and 2000. The Prelude is low to the ground with an elongated hood, and some models feature luxurious interior details that mix style and function. A Prelude might be a challenge to find, as they've been out of production for over two decades, but if you happen to come by one, it's worth considering. MotorBiscuit writes that a Prelude from any year except 1992 and 2001 should be a reliable investment.
In its time, the Prelude was lauded for its reliability and styling. MotorTrend even states that a well-maintained used Honda Prelude could be "one of the most reliable and trouble-free cars you'll ever own". Sporty, fashionable, and unique, the Honda Prelude is a dependable vehicle for any driver wanting a used vehicle with some history. Plus, the Prelude was known for being affordable during its heyday, so a used model with minor scuffs might be especially inexpensive today. If you're looking for a bargain that sets you apart from the crowd, keep your eyes peeled for a used Prelude.
2012-2016 Honda CR-V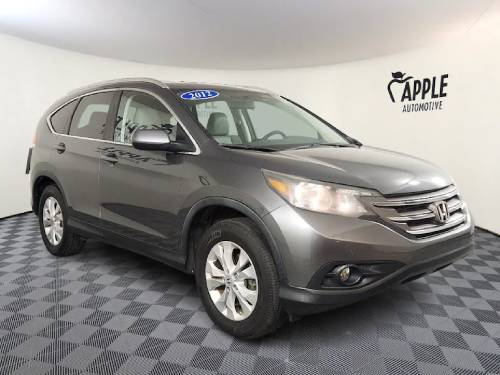 2012 Honda CR-V

If you're interested in an SUV with a loyal following and plenty of room for little ones, pets, or adventure-friendly gear, the Honda CR-V might be the vehicle for you. This beloved compact crossover is perky, lightweight, and responsive. If you're the type to pile in your friends, some duffel bags, and a tent or two for a weekend getaway, the CR-V's spacious cabin will allow your passengers to stretch out in the back seat without feeling too cramped. AutoTrader even notes that its dimensions are sneakily close to those of a midsize crossover, despite its compact exterior.
Considering the high-quality standards Honda applies to its engineering and manufacturing practices, it's no surprise that the CR-V also ranks near the top of its class in RepairPal's reliability ranking. It ranks second among 26 compact crossovers, as CR-V owners typically pay less for repairs than the average driver. For state-of-the-art safety and entertainment features at a bargain price, AutoTrader recommends Honda CR-V models between the years 2012 and 2016.
2020 Honda Fit
If you want a lightweight vehicle that uses its minimal space economically, consider the Honda Fit. This subcompact hatchback is deceptively spacious, with plenty of clever storage compartments and roomy seating for passengers. Its punchy engine makes it fun to drive, and it comes in various unique colors. It had 35 different paint options during its life, and some are shades you don't see often, like lemon-lime yellow and rich red-orange. With a bold exterior and energetic handling, this youthful car is a great fit for a young driver with style.
It ranks fourth out of 21 subcompact cars on RepairPal's reliability rankings, earning 4.5 out of 5 points. Fits tend to require repairs slightly more often than other Honda models, but the severity of the repairs is typically low, leading to lower overall maintenance costs. The subcompact class sometimes raises safety concerns, but thanks to its capable suite of safety features, the Fit fares well. U.S. News & World Report even chose the 2020 model as the best car for teen drivers. With sharp handling and a spacious interior, the Honda Fit proves that good things come in small packages.
The Apple Honda Experience
Honda has a long history of delighting drivers with reliable, long-lasting cars. Whether you're shopping for an affordable used vehicle to gift to a new driver or want to lower your monthly transportation costs, a used Honda could be the solution. If you're looking for a versatile and inexpensive used vehicle in the central Pennsylvania area, Apple Honda of York is your partner. With a rapidly changing inventory of cars, trucks, and SUVs and a team of Honda experts, we can help you find the perfect used Honda and keep it in prime condition.